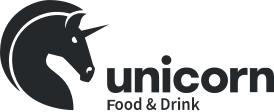 Unicorn Food & Drink
Unicorn is a truly unique venue of its kind in Mendrisio.
Whether you want breakfast, an aperitif or an evening cocktail, we always take pride in serving you with professionalism and courtesy, in one of three distinct spaces suitable for all ages.

Serving hours
Monday, Tuesday, and Wednesday from 6:00 am to 10.00 pm
Thursday from 6:00 am to midnight
Friday from 06:00 am to 1:00 am
Saturday from 7:00 am to 1:00 am
Sunday from 8:00 am to 2:00 pm
Contacts
Via Francesco Borromini, 10
CH 6850 Mendrisio
T. +41 91 640 95 27
supervisore@hotelcoronado.ch
Restaurant
A modern and welcoming environment that offers our guests unique emotions. Our assortment of both Swiss and international beers and cocktails prepared by expert bartenders ensure unforgettable evenings.
Lounge
This spacious outdoor area with a minimalist but extremely comfortable design is ideal for enjoying a drink or cocktail in total relaxation. A perfect place to make the most of the warm season.